Read All Stories
Bach Week
A week devoted to the performance and exploration of the music of Johann Sebastian Bach. Events range from chamber music performed on period instruments to the collaborative performance of large vocal and instrumental works by students and professionals, with free demonstrations and lectures.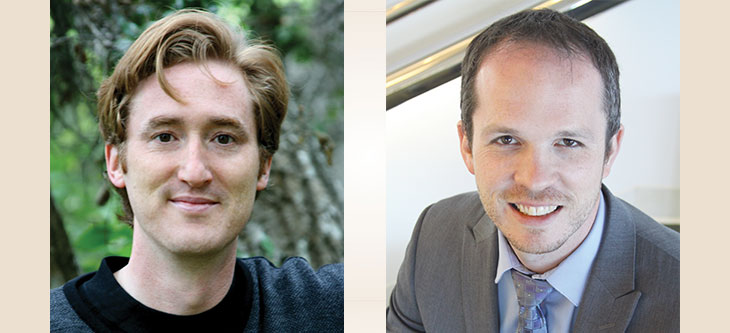 Inside Bach Week
Join Bach Week directors David Arrivée and Scott Glysson for an overview of the week's repertoire, in the context of J.S. Bach's life and larger cultural context.
Master Class presented by Mensa Sonora California
The guest artists of Mensa Sonora California will coach Cal Poly students in chamber music and solo repertoire from the Baroque era, with a focus on historically informed performance.
Akademie: 'Student and Teacher' presented by Clifton Swanson
The Akademie lecture series continues with an exploration of Bach's role as a teacher and as a self-directed student of other composers. The musical discussion led by Clifton Swanson will focus on works by Pergolesi and Vivaldi to be performed on Saturday's Bach in the Mission Concert, as well as works by his students which will be performed on Friday's Chamber Concert. 
Guest Artists: Mensa Sonora California
Mensa Sonora California: David Wilson, violin; Anthony Martin, violin; John Dornenburg, cello; Charles Sherman, harpsichord
Bach in the Mission: Bach and the Italians
Cal Poly's Early Music Ensemble, members of the Cal Poly Symphony and faculty join with professional guest artists to perform the music Johann Sebastian Bach and his contemporaries.
---